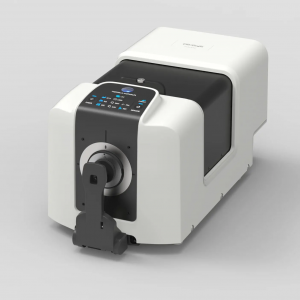 Bench-top Spectrophotometer CM-36dG
The CM-36dG Spectrophotometer is widely used in plastics, paints, ceramics, chemicals, etc. It is a high-precision and high-reliability benchtop instrument that can measure color on the principles of reflectance or transmittance, suitable for a wide variety of applications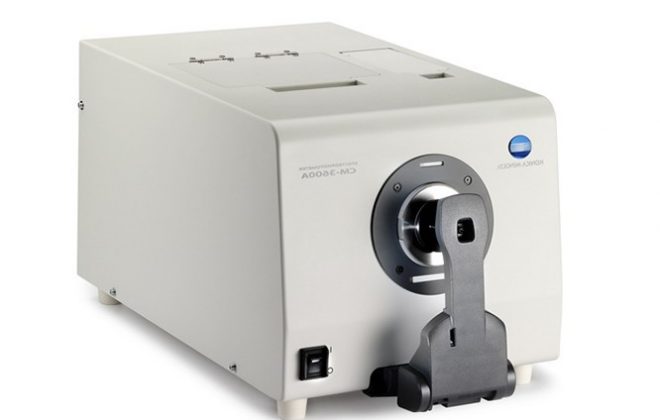 Bench-top Spectrophotometer CM-3600A
The CM-3600A is a versatile benchtop spectrophotometer designed to meet the color measurement needs of laboratory, R&D and production users. The instrument provides precise color data on solid and liquid samples of all varieties; it can even measure turbidity.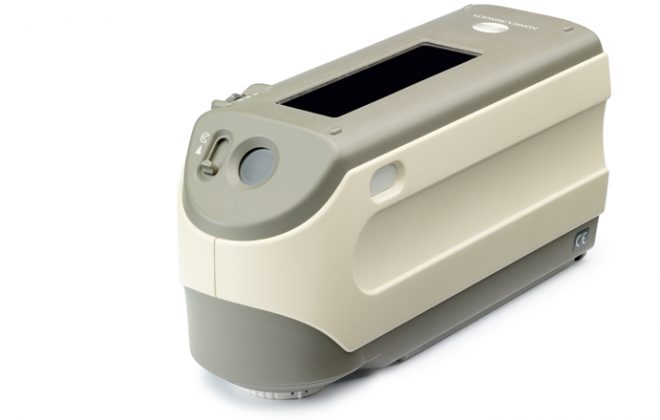 Portable Spectrophotometers CM-2600d / 2500d
The CM-2600d and CM-2500d, reliable and precise portable spectrophotometers with sample viewing window for easy sample selection, perform color measurement in a single measurement, with and without the effect of gloss. The instruments are ideal for color measurements of optically bright samples such as paper, cardboard and fabrics for their digital UV control, which is a unique feature in portable color measurement devices.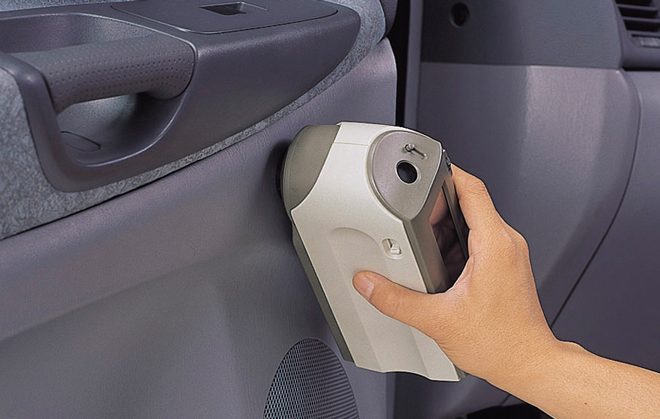 Portable Spectrophotometers CM-2300d
The CM-2300d are portable spherical spectrophotometers with horizontal alignment, best suited for color measurement of flat or large samples. This model uses the patented numerical gloss control (NGC) that presents measurement data with both inclusive (SCI) and excluding (SCE) surface conditions in a single measurement sequence.
One-handed operation is provided by the "navigation wheel", while the sample observation port allows for perfect sample positioning. The large information display shows the measurement data numerically or graphically.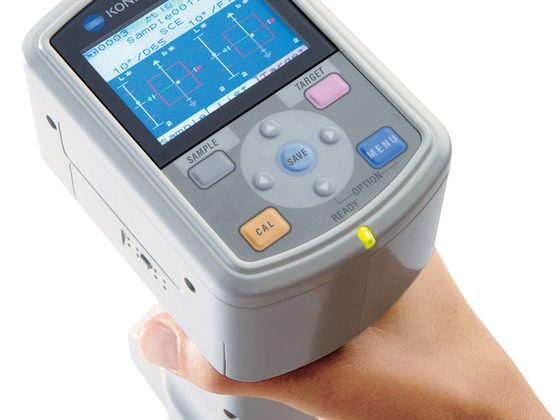 CM-700d/CM-600d Portable Spectrophotometers
Ideal for color measurements of solid samples. The vertical construction of this portable spectrophotometer has a small footprint, perfect for small and curved surfaces. The device communicates via Bluetooth so it can be used for accurate color data measurement at the factory or at a supplier across the world.