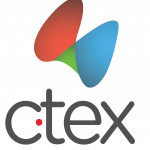 We aim to provide color consistency with color fastening and mathematical calculation methods for various fiber types, textile structures and coloring techniques.
*COLOR CHANGE CAN OCCUR BETWEEN THE BATCH ROLLS AT THE PARTY.
*COLOR CHANGE MAY OCCUR IN EACH OF THE BATCH ROLLS IN THE PARTY.
C-tex Colour control system monitors the color along the length of the fabric as well as controls the color from 3 points along its width. It can be used in quality control machines or any continuous process machine.
3 color reader sensors on the system; fixed in the middle and movable on both sides, adjustable according to the width of the fabric to be given to the machine.
C-tex color makes automatic lotting of all your fabric balls according to the color differences that occur in the lot.
With C-tex colour, we can see individual color maps for each roll. We use red (remaining) / yellow (control) / green (pass) traffic light protocol in color maps and c-tex color system detects and reports color errors online throughout the entire fabric with the specified DE limits. As a result, we can also obtain a cuting map.
Çalışma hızı : 200m/dk